Weddings, Bridal Showers, etc.
Invite Janice to your special day and be the wedding that everyone remembers.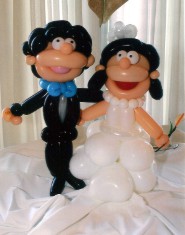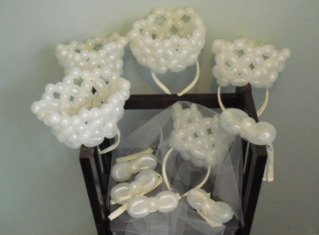 Create Excitement for your special event!
Everyone loves balloons, and thanks to you, everyone can enjoy a unique creation of their very own. Janice can provide your guests with everything from one-balloon animals to complex multi-balloon creations. And since events come in all sizes, so does the balloon art. The size of the air sculpture will be in direct response to the number of guests attending. So, no matter what the size of your special event, Janice will provide a creation to keep the line moving and your guests happy.
Table to Table
Janice will provide an unbelievable selection of balloon creations performed tableside for your guests to enjoy. And when the dancing starts... the fun begins with balloons by the dance floor!
Side Table Style
Balloon creations are provided away from the tables, yet within your party area. Send the kids over for balloon fun. Or, better yet, stop by yourself for an evening of balloon entertainment.
Give Janice a call, or send her an email to bring the magic of balloons to your special day!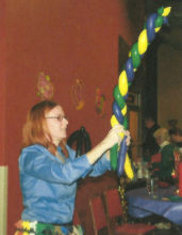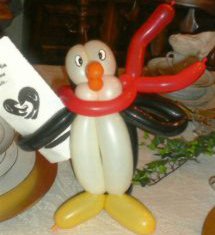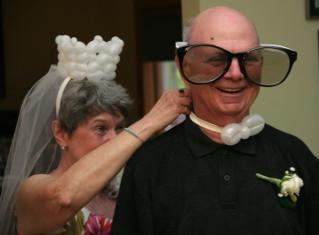 So many balloons, so much fun!