Balloon Fashion
Balloon Fashion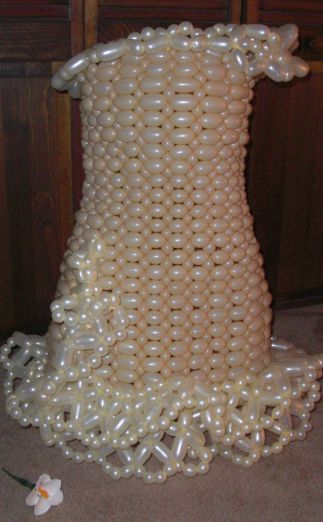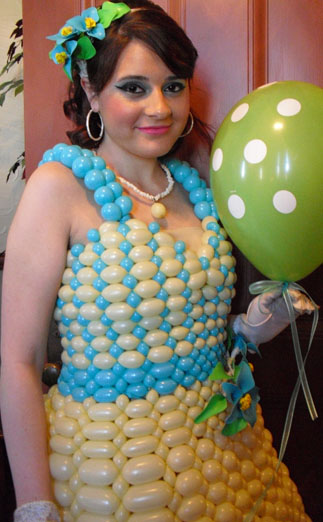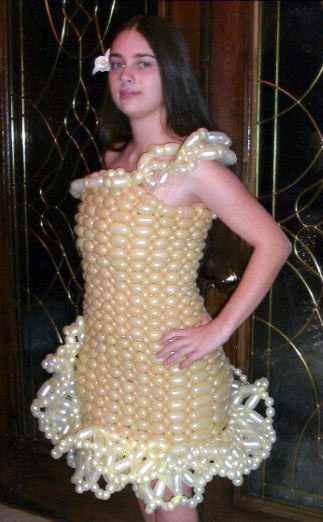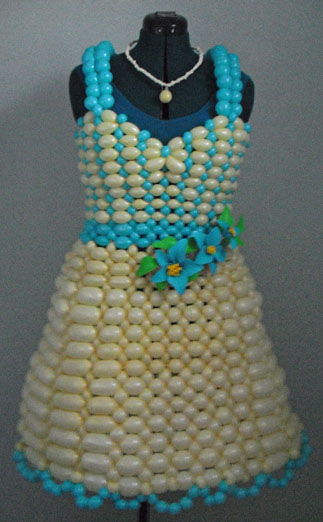 is Wearable Art
Each piece is custom designed for your event.
It may just be the most memorable clothing you will ever see.
Fashion Shows
Runway shows are theatrical events. Why not send a version of your new line down the catwalk sculpted out of balloons? It's an original way to add memorability to your event.
Balloon Fashion at the "Evolution" wearable art fashion show for Impact Artists Gallery
Schedule Janice for your Fashion Show by calling or sending an email!
Marketing
Draw attention to your booth, storefront, or event with balloon couture and give your company a marketing edge with this
Two Part Marketing System
Part one:
Sculpting balloons into fashion is so unique it draws crowds just to watch the process. Janice will create wearable art on site as performance sculpture. The best part is customers don't just visit your area once. They stop back again and again to check on the progress of the outfit.
Part two:
Fashions are custom fit to be worn by you or a model of your choice. Wearing balloon fashion attracts customers. Everyone has to get a closer look. Take this opportunity to pass out advertising or talk about your product. Allowing people to take pictures with your model is a sure way to get talked about even after the event has ended.
Call or email Janice now to bring customers to your store with balloon couture!
Special Events
No event is too special for balloon couture. Balloon fashion is cutting edge: you can be too. From sophisticated weddings and proms to fun and whimsical events, get the look that will get you noticed.
Schedule Janice for your Special Event by calling or sending an email!